Our Students
We are more than just planes and tarmacs. We are about connections and stories made possible by the work we do every day. The Calgary Airport Authority is committed to creating an environment where our students are rewarded through meaningful work experiences and numerous opportunities to connect with employees, stakeholders and other students just like you.
Each year, The Calgary Airport Authority hires over 50 students in almost every department. Our students become embedded in our culture and are encouraged to get involved in the variety of unique events and programs that make YYC one of Alberta's Top Employers. With endless opportunity to further your career, this is an exciting time to join our #YYCCrew!
Oh, and one more thing – if you don't know much about the aviation industry, prepare to fall in love with this unique and dynamic work environment.
What you can expect?
It's simple – we invest in our students because they are a pillar of our success. We offer:
Competitive wages
Learning and development through our mature co-op program
Opportunities to participate in the exciting events in and around YYC
Opportunities to give back to the community
A contagious aviation bug – seriously, it's infectious.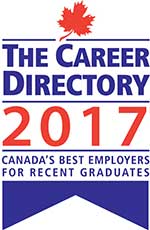 "This has been the best summer internship yet!" –Michala
"Makes me want to enroll in another year of school just to come back!" –Sahar
"I had a fantastic summer that gave me valuable learning experiences." –Kevin
"People work together to help each other accomplish great things." –Brett
"I loved seeing my work affect the overall outcome of the airport." –Kaitlyn
What Types of Student positions are available?
Co-operative Education / Internship program
Our co-op/internship program is designed to build upon classroom studies, while fostering opportunities for personal and professional growth and development. To qualify as a co-op or internship student, you must be enrolled in a co-op program through an accredited post-secondary institution. We offer four, eight, 12 and 16 month terms starting in January, May and September.
Summer Student Program
Our summer student program offers students an opportunity to gain valuable industry experience, knowledge and contacts through full time work in their chosen field. To qualify as a summer student, you must be enrolled in and returning to a post-secondary institution following your work term.
When are student opportunities available?
Upcoming student opportunities
Student opportunities are typically posted 3-4 months before the position start date.
| Recruitment Begins | Start Date |
| --- | --- |
| September | January |
| January | May |
| May | September |
Like what you see and think you have what it takes to be a part of the #YYCCrew? Click here to see our current student opportunities.